October 2, 2023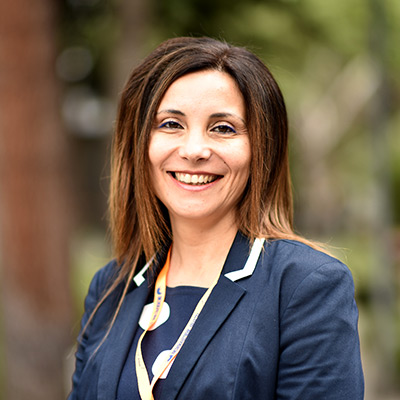 mag. pharma. Silvia Patrikova, Director of 'Pharmaceutical Care' and Member of the Board of Directors of Tchaikapharma High Quality Medicines
Nearly two years after the peak of the COVID-19 pandemic, the global pharmaceutical market is suffering from chaos in supply chains and unpredictable dynamics in demand for individual products. It is difficult to guarantee patients access to their prescribed therapy. Our country is also in the grip of these trends. News of missing medicines in pharmacies and hospitals has become a daily occurrence. In these conditions of market stress, Tchaikapharma High Quality Medicines (Tchaikapharma), formerly known as 'High Quality Medicines Available to Everyone', has been able to preserve its critical supply lines and secure new avenues to maintain a continuous and seamless manufacturing process.
This ensured availability and achieved continuity of therapeutic intake for all our patients. The high class of guaranteed pharmaceutical care has given their physicians new confidence that they can continue to rely on Tchaikapharma, which they know well, as a trusted manufacturer and partner in their daily choice of complex generic medicines. Compounded medications (complex generics) are "the future of pharmaceutical care," as former FDA Director General – Scott Gottlieb used to say. In these, two or three drugs with complementary therapeutic effects are combined into a single dosage form, guaranteeing the duration of the prescribed therapy and optimising costs for both public resources and patients.
At the height of the pandemic, Tchaikapharma was "in the eye of the storm" especially when, in moments of desperation, the state had no alternative supplier of antibiotics for hospital intensive care units and foreign manufacturers were locked in the selfish grip of their governments. The lives of thousands of patients were saved thanks to our continuous work, seven days a week, for 5 months – and the entire management of the leading Bulgarian manufacturer was constantly engaged in ensuring production and patient access to the necessary therapy.
We don't get giddy about the prestige gained over the years or the new successes – the focus is always on the upcoming projects. Tchaikapharma's highly recognizable brand, goodwill and reputation oblige us to seek and provide direct generic and/or therapeutic alternatives for the treatment of socially important diseases such as cerebrovascular disease, Parkinson's disease, impaired metabolic syndrome, angina pectoris, hypertension and heart failure. It is not easy to provide alternatives in a short timeframe to the out-of-stock or limited-availability therapies included in the List of Medicinal Products under Article 217c of the MHPAA generated by the Specialised Electronic System for the Tracking and Analysis of Medicinal Products (CESPA). Of course, stable supply chains ensuring continuity of the manufacturing process gives us the freedom to focus our resources on the development of new pharmaceutical forms. We are constantly working on expanding the therapeutic use of the drugs on the product list, which has been continuously supplemented for the second year with new capsule forms – whose efficacy is widely preferred in the oral group.
Now, Tchaikapharma is fully prepared for the new autumn-winter season, characterized by increased incidence of respiratory viruses and a gradually rising number of new cases of COVID. The Bulgarian pharmaceutical manufacturer has upgraded its antibiotic production infrastructure and successfully implemented new working practices in line with increased clean production standards.
A national leader in widely available generic medicines, our company is preferred by investors and savers and has shown remarkable stability as the market capitalization leader on the Bulgarian Stock Exchange for the eighth consecutive year.